The following report was published in Strider, the LDWA magazine, in August 2011
Rhondda Rollercoaster, 14 May 2011, 26½ miles organised by South Wales LDWA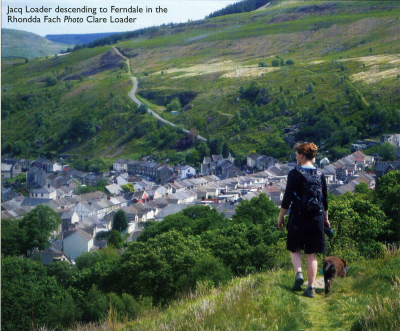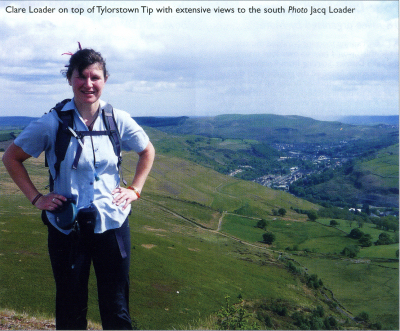 WOW!! This event really does have the 'Wow' factor. The views from start to finish are simply breathtaking. I've done events where there has been scintillating scenery but not for the whole distance. In fact, I'm now suffering from 'magnificent views' overload!
The day started in Trehafod, soon to climb to the first trig point at Mynydd y Glyn, after 2½ miles and 1,030 feet of ascent, from where I first spotted the Quantocks. A few weeks earlier I was there doing the Wellington Boot. This panorama was regularly on display throughout the event as were several other outstanding views. The pièce de résistance came after 20 miles and 4,900 feet of ascent where, after a long climb up a slag heap, Tylorstown Tip, where nature has been reclaiming her heritage, the views were absolutely magnificent. The other positive aspect was that there was minimal climbing left to do after this.
The event was well organised with all of the team doing their utmost to make you welcome. They even had to deal with a last minute change of route because the owner of the land where the route was going had agreed with Top Gear to use this part of the route for a motor rally!
There were one or two minor glitches with the route description but this will be sorted out before the next event.
I definitely recommend this event especially as it is two weeks before the 100. It is hard but extremely enjoyable. I can see that, in time, it could easily become oversubscribed.
Go on – have a go!
Merv Nutburn