The Dan Hadfield Memorial Walk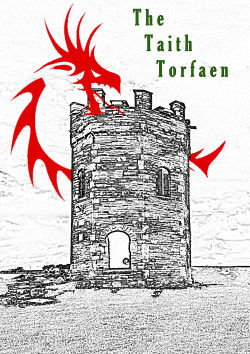 The Taith Torfaen has been in existence as an anytime challenge walk for many years and was held as a challenge event for the first time in 2016. The walk is a challenging mountain walk of 52 miles with approximately 9700 feet of ascent to be completed within 24 hours. The route is a figure of eight route that is centred on the town of Pontypool in Torfaen. It guested as one of the three events that form the Southern Triple Challenge as the Dorset Giant was not held due to commitments with the organisation of the 2016 Dorset 100. There are no current plans to repeat the Taith Torfaen event.
The event's  sub-title is in remembrance of Dan Hadfield who passed away in early 2015. Dan was a long-standing and popular member of the South Wales LDWA local group and was co-creator of the Taith Torfaen route in 1995.
The northern loop was followed first, it leaves Pontypool to climb to the summit of Mynydd Garn Wen. The route stays high as it follows the crest of the ridge all the way to the summit of the Blorenge before descending to Govilon. A disused railway line is followed through a forgotten industrial landscape before climbing and descending to the historic Whistle Inn near Blaenavon, a World Heritage Site. A climb to Coity Mountain follows, the ridge providing extensive views of South Wales is then followed south to return to Pontypool. The second loop heads south and Mynydd Maen is climbed and Mynydd Henllys followed south to reach Twmbarlwm, a hill fort that provides extensive views of the Bristol Channel & Exmoor. Mynydd Machen is visited on the route to Ynysddu and Mynydd Islwyn. Abercarn sits at the base of the final climb and Mynydd Llwyd is visited before the final descent to the finish at Pontypool and a warm welcome from the South Wales group.